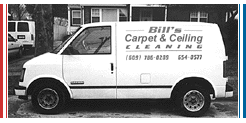 Interior Floor to Ceiling Services is located in Palmyra New Jersey about one mile across the Tacony-Palmyra Bridge from Philadelphia Pennsylvania. We are directly in the New York NY to Washington DC corridor about 35 minutes from Wilmington Delaware, and 1 hr 45 minutes from Baltimore Maryland. This is a great location for our service company to have a home base. From here we have established national networks in order to service you almost anywhere in the nation.

Interior Floor to Ceiling Services professionals are experts who have been in business over 20 years. We are the cleaners who will clean and sanitize all types of carpets, upholstery, ceilings, walls, and floors. Interior Floor to Ceiling Services caters to Commercial, Industrial, and Institutional, clients. And we cater to our many local residential customers who have been referring us to friends and family and have continued to contribute to the steady growth of our business for many years.

Since the beginning we have taken pride in our results. We also believe great professional service and a friendly attitude are a must in this business. And that is what we believe Interior Floor to Ceiling Services is known for. Apparently our customers agree because ninety percent of our business has come from referrals and repeat customers.

Be sure to visit Interior Floor to Ceiling Services Carpet Care page where you will find spot removal tips for anything from beer to paint and as well as other helpful information. And visit Bill's ceiling cleaning section for information about our ceiling cleaning process and see pictures of some ceilings (Acoustical, porous, non porous, metal) and walls that we have cleaned. You'll see that we are the pros who not only clean acoustical ceiling tiles in offices but we also get into the kitchens and warehouses were the tough jobs are and clean them as well. Our company uses mostly biodegradable cleaning chemicals for the majority of our services. But we do use stronger cleaners when needed.

We, at Interior Floor to Ceiling Services, understand perfectly well that your clients, peers and employees will have an opinion of you and your establishment that is directly influenced by the cleanliness of your property. As ceilings, walls and floors are mostly what they see, Interior Floor to Ceiling Services can be an asset to your business no matter what business you are in. Most people when given a choice would choose the cleanest place rather than the dirtiest, to shop, dine, study, exercise, work, receive healthcare etc… We can help you make your place the one that people choose.

Thank you for coming to our site. Please feel free to call or e-mail me any time for a free estimate.
Sincerely,
Bill Reed, Owner
Carpet Cleaning | Ceiling Cleaning | Carpet Cleaning Services | Ceiling Cleaning Information | Ceiling Cleaning Samples | Commercial Carpet Cleaning | Residential Carpet Cleaning | Commercial Upholstery Cleaning | Residential Upholstery Cleaning |
© 1999-2007 Interior Floor to Ceiling Services LLC. All Rights Reserved.